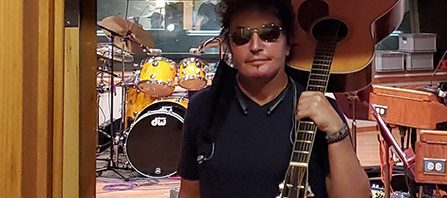 Recording Sessions
Book B. James on your next music project!
See contact form to schedule!
THE SONG MATTERS
"Admittedly, I'm a song-first musician!" B. James says. While the overall production vibe is a key driver, the core of a successful recording begins with the vision of the 'song' from the artist, producer, or songwriter.
SOUND EXPERIENCE
There's always someone who can run further,jump higher and swim faster in athletic sports. Likewise, there's plenty of guitarists who can win the blinding fast technique sweepstakes.
But drilling down on a guitar part for a 3 min.+ song for commercial streaming/radio release is an entirely different mindset.And skillset. The focus becomes the singer-song marriage..how that lays out..It's not a look-at-me thing guitar-wise. In my experience, being an avid listener and communicator is a most important asset. It's like having a 6th sense of where the recording will arrive! As is flexibility about choosing guitars & tones so it wraps around the singer's voice & timbre well, but also compliments what the other players are contributing!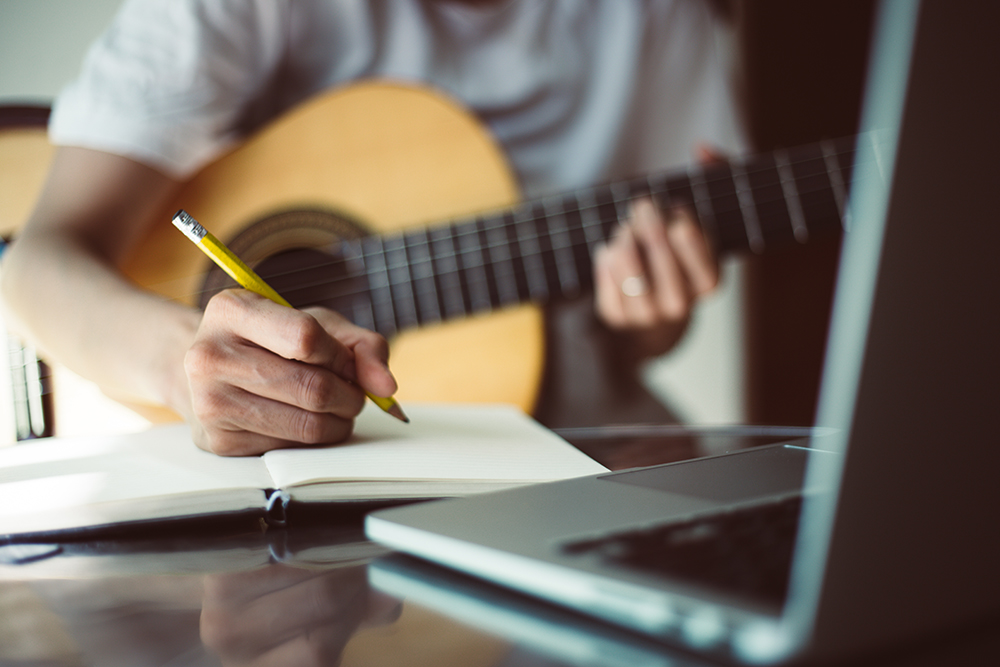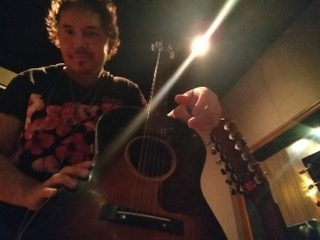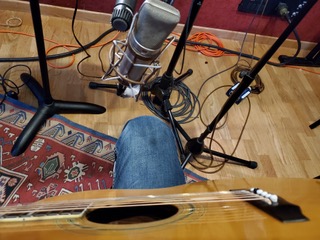 INFLUENCES
"I owe a lot of the song-sensibilities mindset in part to who my primary music influences are; musicians, bands, and producers with strong songwriting genes, B. James notes.Lindsey Buckingham | Fleetwood Mac, Joe Perry/Brad Whitford | Aerosmith, James Taylor,Nancy Wilson | Heart, Prince, Eddie Van Halen, Chet Atkins, Pete Townsend | The Who, Wes Montgomery, Jimmy Page | Led Zeppelin, Andy Summers | The Police, David Gilmour | Pink Floyd, George Harrison, Keith Scott | Bryan Adams, Steve Stevens | Billy Idol, Def Leppard, AWB, EWF, early Steely Dan, Toto, Funk Players Tony Maiden | Rufus w/Chaka Khan and Bruce Conte | Tower of Power, Studio guitarist legends Carlton, Lukather and Reggie Young, and Producers Mutt Lange, Jack Douglas, and Quincy Jones."
Flamenco and Spanish guitarist icons Paco De Lucia, Antonio Rey & Marc Antoine have also had a tremendous impact on my passion for nylon string guitar. "I love the purity,yet complexity and texture of Spanish guitar. It's added a unique fundamental aspect to my playing in a very unique way..and on a very cellular level" B. James says.
RATES
Tracking session rates are generally based on the AFM union scale.Rate card is supplied upon your request of B. James availability for tracking sessions.
See our FAQs for more information.
5Fins, LLC
B.James is the Founder & President of 5Fins,LLC parent company of Rhythm 'n Reel™ Coastal Lifestyle Apparel, Products & Media.

RHYTHM REEL's hybrid-genre Series merges Music Entertainment with Outdoor Lifestyle Sport into a first-of-its-kind, powerhouse TV entertainment experience appealing to both passionate music fans and avid outdoor sports enthusiasts alike.

5TM | Rhythm Reel Partnerships

5TM has entered into partnerships with Open Gate Entertainment and established tv Executive Producers on the RHYTHM REEL production and navigation team for streaming service distribution.

Rhythm Reel's unique venture provides opportunity for musicians to gain marketplace penetration outside customary music platform and concert mediums, with a flywheel effect from Rhythm Reel's sponsor co-branding opportunities providing disruptive potential to music industry thought on artist exposure and fan engagement.

5 TIGERS | BLOCKCHAIN | WEB 3.O

5 Tigers Media is a blockchain and Web 3.0 proponent as a decentralized way to preserve IP protection for music, tv, and film creatives and distributors. Blockchain technology's secure platform for host native IP provides stealth protection from ongoing threats of piracy for creative collectives' intellectual property, while providing transparent, 'auditable' platform for performance royalties and distributor rights holders.