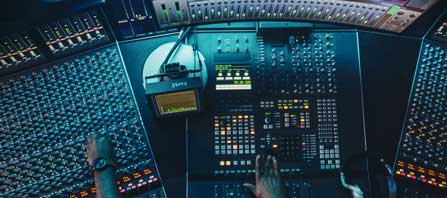 Noizy Beez Music Production
Making your music project become a reality should not only be a rewarding experience, the finished product should also be a competitive equal In the music marketplace.
RESULTS ORIENTED
We have a full-service production team at Noizy Beez to work with you to achieve your music project vision!
PRODUCTION TEAM
Song-sensibilities, production treatment, and capturing performances are the essence of a great music production team. The same goes for a well-versed music producer. B. James' music production DNA was acquired from his experience working alongside some of the most successful music producers in his over 20 years as a session musician hired-gun on over 80 million recordings (sales).
The casting of musicians, background vocalists, programmers, tracking, mixing & mastering engineers is in and of itself a bit of an art. At times it's the most impactful decision a producer can make, whether for a band or a solo artist.
RECORDING GEAR & STUDIOS
Great recording gear and studio environment are not the drivers, but rather the vehicle that takes your music performances where they are intended to go. We don't believe it's a wise investment to go the cut-rate-studio and inexperienced production team route. It's YOUR music! Better to have a fully realized music project embedded with experience from the front lines, than empty pockets and so-so results!
PRE-PRODUCTION IS KEY
Working in a song-town like Nashville, the evidence of song craftsmanship rarely takes a back seat to production value,
They are intimately connected. If the song is fleshed out in pre-production, your recording has a head start at being memorable. And successful!
"I believe one of the first questions a music producer should ask an artist is 'what is your vision of what your music is, you know, who does your music appeal to, who is your audience?' If an artist knows the answer to this granular question, the production process is an exciting journey with a clear runway to a desired outcome" B. James says.
SONIC EAR CANDY
One of B. James' biggest producer influences is Mutt Lange of AC/DC, Shania Twain & Def Leppard fame. Mutt's philosophy of "have not one, but many music 'hooks' always present in your song structure & recording creates undeniable sonic ear candy that makes for an energetic, big sounding record. Such as background vocals- they can make your recording sonically wide and panoramic even. While subtle, when done right, Background Vocals (BGV's) create that texture & secret sauce that you hear on many timeless hit recordings"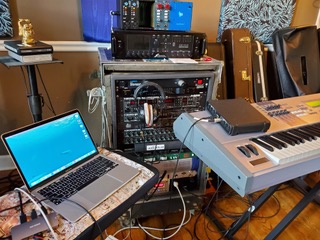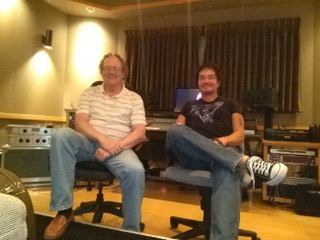 GEARHEADS
For you gear geeks, we use a large toolbox of analog outboard gear. Mic pre's from API, BAE, Neve, and SSL. Mics of nearly every stripe. AVID PT & Logic Pro systems. UA Suite, Waves, Fab Filter & Sound Toys are a few go-to plug-ins we keep on hand as mixing tools. We also have an Adobe Premier Pro editing suite for Video.
RATES
We build a custom-tailored rate for larger projects of 3 songs or more. Our per song rate is an economically friendly custom rate fitted to your project requirements. Submit your inquiry with your details on the contact form! Here's to your recording success!
Featured Projects
5 Tigers Media, LLC , Developer of Tv series 'Rhythm Reel'

In addition to music production, Bartholomew James Lowry is Co-Founder and President of content creation and curator company 5 Tigers Media, developer of the genre-disruptor tv series, 'Rhythm Reel'.

Rhythm Reel's hybrid-genre tv-series merges Music Entertainment with Outdoor Lifestyle Sport into a first-of-its-kind, powerhouse entertainment experience for passionate music fans and avid outdoor sports enthusiasts.

5 Tigers Media | Rhythm Reel Partnerships

5 Tigers Media has entered into a partnership with Open Gate Entertainment and is in the final development of Rhythm Reel before streaming service distribution. 5 Tigers Media also added TV Executive Producers to the Rhythm Reel production and navigation team structure.

Rhythm Reel's venture not only provides opportunity for musicians to gain marketplace exposure outside of customary music platform and concert mediums, the flywheel effect of Rhythm Reel's sponsor co-branding opportunities provides disruptive potential to music industry thought on artist exposure and fan engagement.

5 TIGERS | BLOCKCHAIN | WEB 3.O

5 Tigers Media is a blockchain and Web 3.0 proponent as a decentralized way to preserve IP protection for music, tv, and film creatives and distributors. Blockchain technology's secure platform for host native IP provides stealth protection from ongoing threats of piracy for creative collectives' intellectual property, while providing transparent, 'auditable' platform for performance royalties and distributor rights holders.