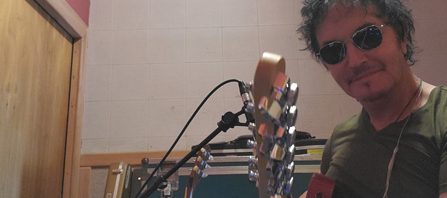 Guitar Overdubs
Get B. James' award winning experience on your song & tracks with his guitar overdub services!
Follow the ez upload instructions and submit your request!
POWERFIN Studio
Nashville recording studio POWERFIN, is where B. James does a variety of guitar overdubs for music,tv and film projects ,mixing and artist development.
Overdubs are booked thru the upload form on this website. "It's rewarding to experience an artist or songwriter realize their recording project dream come to life."
The audio file share process makes this possible for anyone from around the globe!
SOUND ACROSS THE WATER
Artists, Songwriters, and Producers from Germany, Sweden, Australia, Canada, and UK also tap into the sound quality and experience from B. James' guitar overdubs recorded at POWERFIN.
GUITARIST 101, INC
'What I love about being a guitarist and the guitar as a voice is how individualistic it is,like a vehicle for personal expression..It's a conversation. In a cerebral way it's like your souls' very signature. How I get expression out of a note for instance is different from the player next to me in the studio, on stage, or someone on YouTube. And vice versa!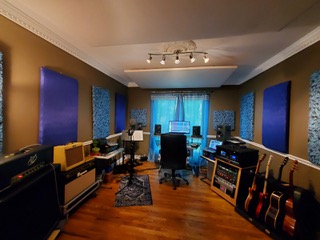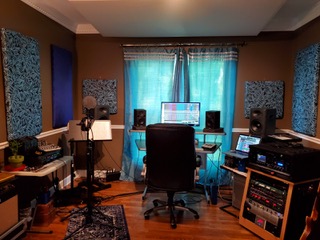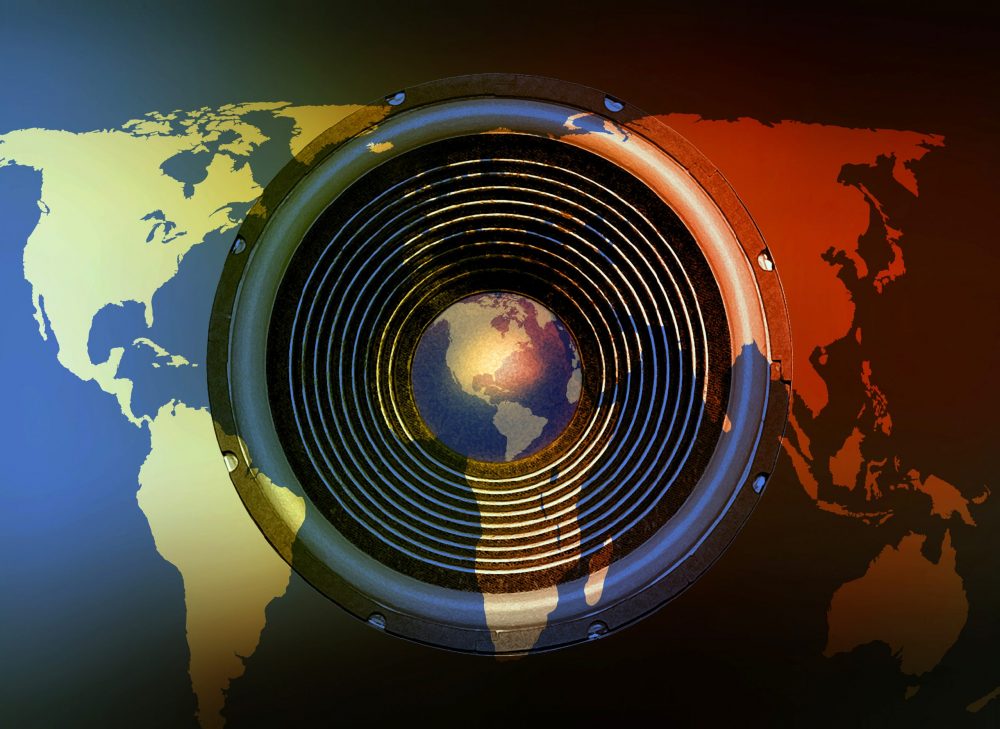 If distilled down to just one element that distinguishes like 10 guitar players each playing the same exact riff side by side? It's pretty simple-It's in their vibrato..or how much 'English' you put on a note as Joe Satriani likes to say!
UNITED WE STAND
I occasionally tear off a handful of 'interesting' notes..'Discover' a few chords every now and then not in any chord book anywhere! Crazy thing is this usually occurs when you're really going for something on the edges. I never want to lose that feeling of lift-off..the spontaneity factor when playing guitar. Otherwise,at least to me,it's a sanitized,sterile headspace to play an instrument in. I'd rather live & die musically with a little dangerous mindset because occasionally you're gonna bust into something on the edge of your ability that is amazing! Some of the most memorable,iconic guitarists and their recordings have this common thread running thru them!
GEAR & MORE GEAR: THE ARSENAL
The arsenal of guitars and amps B. James deploys in the studio include:
Acoustics

Gibson J-200, 1944 Bannerhead LG-2, and Hummingbirds

Santa Cruz Koa OM & OOO Indian rosewood

Guild F-50

Burgette 1A Classical, Paco Navarro Nylon string

Martin 1945 OO

12 string, Resonator, Ganjo, Mandolin, and various specialty Instruments

Electrics

Gibson Les Pauls incl. Gold top & 70's Les Paul Custom

Fender left-hand neck Tele w/Arcane Pickups

Fender Strats

Gretsch and more

Amplification

Voodoo V-plex

HI-Watt DR 50 ('70s)

Bogner Caveman (yes, that rare bird!)

Fenders

Fractal AXE FX 111

Assorted cabs including 4×12's, 2X12's & Single 12's

TC, Boss, Dunlop/Custom Audio, MXR, Voodoo Labs, Keely, and a garage full of FX pedals
5Fins, LLC
B.James is the Founder & President of 5Fins,LLC parent company of Rhythm 'n Reel™ Coastal Lifestyle Apparel, Products & Media.

RHYTHM REEL's hybrid-genre Series merges Music Entertainment with Outdoor Lifestyle Sport into a first-of-its-kind, powerhouse TV entertainment experience appealing to both passionate music fans and avid outdoor sports enthusiasts alike.

5TM | Rhythm Reel Partnerships

5TM has entered into partnerships with Open Gate Entertainment and established tv Executive Producers on the RHYTHM REEL production and navigation team for streaming service distribution.

Rhythm Reel's unique venture provides opportunity for musicians to gain marketplace penetration outside customary music platform and concert mediums, with a flywheel effect from Rhythm Reel's sponsor co-branding opportunities providing disruptive potential to music industry thought on artist exposure and fan engagement.

5 TIGERS | BLOCKCHAIN | WEB 3.O

5 Tigers Media is a blockchain and Web 3.0 proponent as a decentralized way to preserve IP protection for music, tv, and film creatives and distributors. Blockchain technology's secure platform for host native IP provides stealth protection from ongoing threats of piracy for creative collectives' intellectual property, while providing transparent, 'auditable' platform for performance royalties and distributor rights holders.